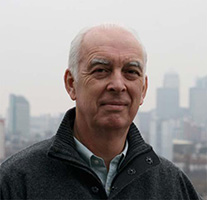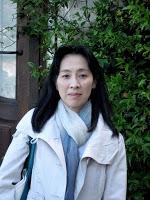 Post-Media Research Network Research Workshop
Lectures by Professor Mike Featherstone and Dr. Tomoko Tamari on 14th December
The City, Space and Landscape in the Age of Globalization and Digitalization
Date: 14th December 2018
Time:18:30-20:00
Venue:Graduate School of Global Arts, Ueno, Daishukai-shitsu
2nd floor, Daigaku-Kaikan, Ueno campus, Faculty of Music,Tokyo University of the Arts
(Enter the main entrance of the Faculty of Music in Ueno campus, and turn right.
Daishukai-shitsu is located above on the university canteen "Castle")
Speakers:
Professor Mike Featherstone (Goldsmiths College, University of London)
Dr. Tomoko Tamari (Goldsmiths College, University of London)
Discussant:
Professor Yoshitaka Mori (GA, Tokyo University of the Arts)
Professor Mike Featherstone
Urban Aestheticization Processes: Cityscape, Landscape and Image
Abstract
This paper brings together a number of themes about city image, aestheticization and urban experience. Its impetus comes from two main sources. The first is to contribute to a festschrift or David Frisby, a friend and collaborator, who died in 2010. Frisby was an influential Simmel scholar who researched cityscapes, streetscapes and modern life. It could be productive to confront the Simmel and Frisby urban heritage with the recent work of Francois Jullien on landscape. The second, is research on Tokyo 2020 Olympics, to better understand the relationship between the Games and the host city, especially the effects on urban life. The connecting point is the notion of city image – what is it, how it is made, how it operates and what is its potential?
Dr. Tomoko Tamari
Consumer Spaces as Urban Spectacles: Department Stores and Sensory Shopping Experiences
Abstract
The aim of this paper focuses on modern retailing spaces as urban spectacles by articulating a historical continuity of the nature of department store as an aestheticized sensory space. The paper also examines not only early 20th century department stores, but also contemporary consumer spaces, which have been developing innovative merchandising along with the emergence of digital information technologies. Drawing on the initial stage of Mitsukoshi to illustrate how urban spectacles emerged with development of theatrically organized affective space. The paper also analyses contemporary retailing spaces, which challenge to break the boundaries not only between theater and consumer space, but also between art gallery and retailing display space. In addition, the paper also explores contemporary retailing spaces which used 'interactive mirrors' in order to examine new sensory consumer experiences.